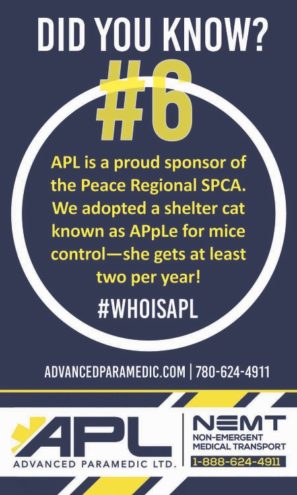 Did you know APL is a proud sponsor of the Peace Regional SPCA?
We adopted a shelter cat known as APpLe for mice control—at least two per year. Two APL employees currently serve on the SPCA board. APL also donates meeting space and barbecue use to this organization.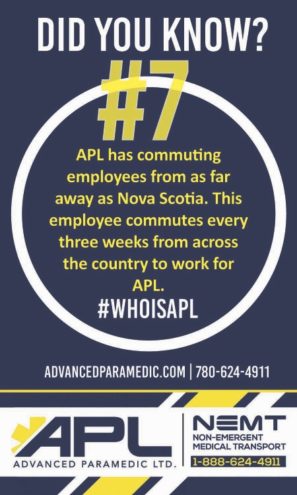 Did you know APL has commuting employees from as far away as Nova Scotia?
This employee commutes every three weeks from his home across the country to work for APL.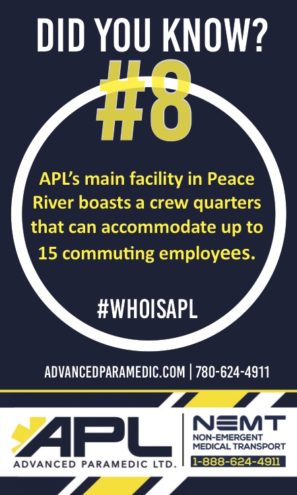 Did you know APL's main facility in Peace River boasts a crew quarters that can accommodate up to 15 commuting employees.
Our facility has a variety of room styles to accommodate employees in comfort and ease.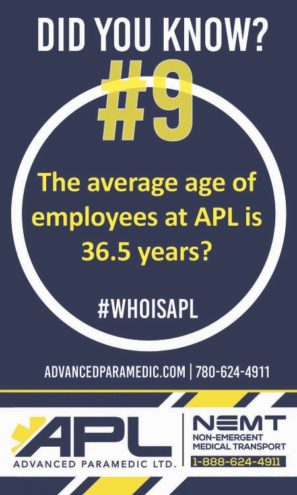 Did you know the average age of employees at APL is 36.5 years?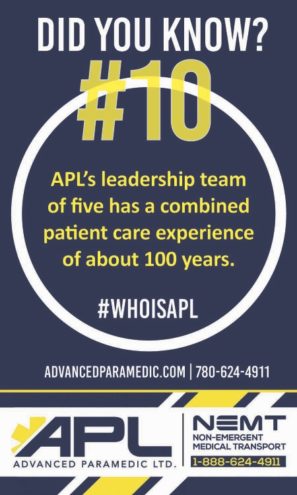 Did you know APL's leadership team alone has about 100 years experience in patient care.
This number includes the CEO, Operations Manager, and three supervisors!