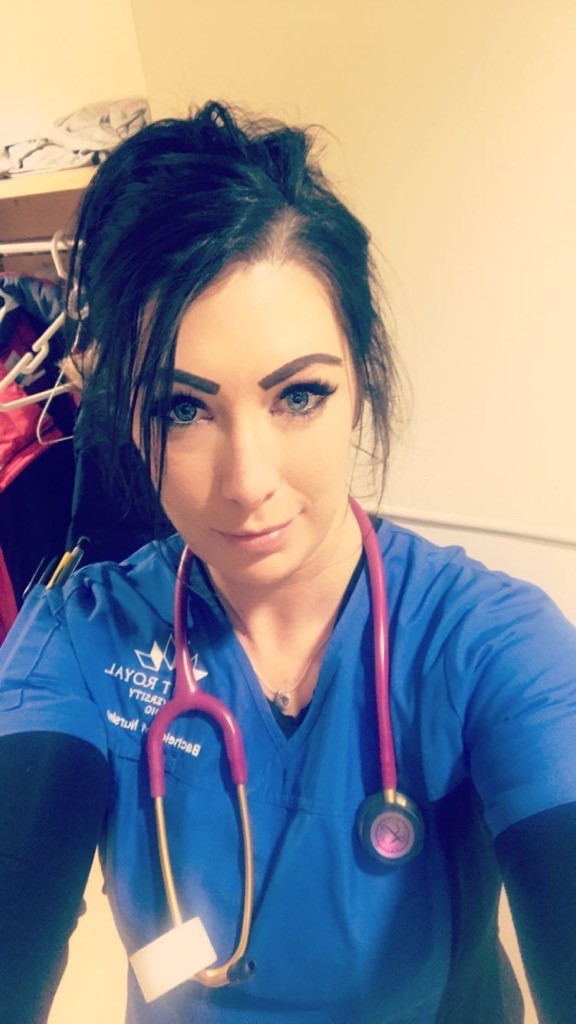 Jessie Roy has a passion for both medicine and growing her career, so being in the medical field has always been a no-brainer.
Jessie lives in Calgary and started with Advanced Paramedic Ltd. a year and
a half ago as a part-time Primary Care Paramedic (PCP), but switched to full- time once the pandemic hit. In addition, she is currently a full-time student working towards becoming a Registered Nurse (RN).
"My sister was already a PCP and inspired me to get into it. I did my Emergency Medical Responder training and absolutely loved it. Then I went into PCP," Jessie said.
Working for APL has given Jessie the chance to explore more of the province and develop her skills further. She believes that being in this field has shown her a whole new world, and the first-hand experience is unforgettable.
"Working for APL has been amazing. I've learned so much and met so many inspiring people. I've gotten to see lots of diversity and culture. It's made me passionate about understanding people's experiences and helping them. It's been unreal," Jessie said.
Connecting with each community
that she assists in has been one of her
favourite aspects of the job. Sharing those
experiences with supportive co-workers has made it even better.
"We're like a family here. We've been through so much together, and the friendships I've made along the way will last me a lifetime," Jessie said.
Along with that, she feels she's grown as a person.
"This job has really developed my empathy. I've become a bleeding heart. It's been an eye-opener—I had little idea of what communities were up against
until I took on this job. It makes me want to change the world," Jessie said.
Switching her focus to becoming an RN is something she's very excited about. She's extremely appreciative of the support APL has given her—she feels like she's getting the best of both worlds as she works and studies full time.
"The things I'm learning in nursing school can be applied on the job. The job and
the coursework go hand in hand, which makes it easier," Jessie said.
Juggling a career as well as full-time schooling hasn't been easy but she can see the light at the end of the tunnel.
"There's been a lot of hard work and some tears. I'm waiting on my last placement, which keeps getting pushed back because of COVID. I was scheduled to graduate in December, but now I'm hoping to finish up in April," Jessie said.
At the end of the day, she is grateful for the opportunities this job has presented to her, "I couldn't imagine working with a better group of people, I've never had so much support before. The culture in this
company is like a family. It truly is impressive."